How does one balance "Don't worry, be happy!" with "When it rains, it pours!" ??
Dog had surgery
Didn't meet work metrics
Influential ppl in my networks speak terribly of me
Water damage in condo from neighboring unit
This series of unfortunate events all happened within 2 weeks. My mind went spiraling:
Is this gonna jeopardize my down payment? 9 weeks recovery?! first 3 weeks are the most critical…So many meds to manage…Is this too much meds for my fur baby? Oh no, I have travel in the first 3 weeks! What if she fails the surgery because I'm not there to stop her? How am I gonna make it 😫 I have so much travel! Can I rearrange my visits? No, I need the numbers. They'll think I can't perform. Should I tell them about the surgery and recovery? They'll probably think I'm making excuses it I'm weak. This is what they need to fire me. Maybe I should cut my losses and quit now. What am I thinking?! I just bought a house, I certainly can't quit. Plus I'm no coward. But I bet they think I am. I don't stand up enough for myself. Maybe I'm in over my head. No one would believe me if I told them that. Everyone always seems to land on "AyaNa HaS iT All tOgEtheR" 🙄 yet the only thing that seems to be together is this dam of tears behind my eyes waiting for the right question. Can't let them see me cry. Can't let them walk all over me. I bet that's what the condo insurance wants to do. They haven't even been by to check out the damage THEY caused 😡 I can't even get there to see it for myself. How long is this going to take? How long does it take for mold to grow?! Even if repairs start and I go down to see the progress, I don't even know what I'm looking for in a good vs bad job. How do I choose a contractor? Am I gonna have to come out of pocket for anything? Lawd my budget can't take it! I won't be able to make my down payment if this continues 😭 …
*return to the top of thoughts and repeat*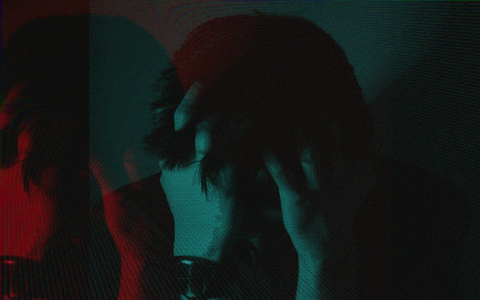 Whew! Are you exhausted too?? It's safe to say the devil stole my peace and joy.
According to science, up to 91% of things we worry about don't even come to fruition. ALL THAT SPACE TAKEN UP IN MY MIND FOR NOTHING?!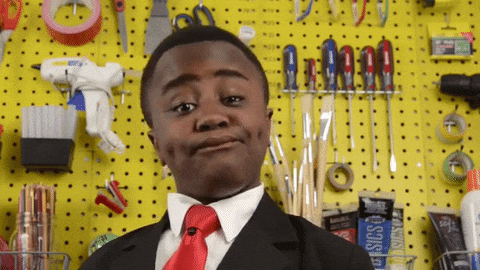 Take the time to process worries and find their root, before they take root in you. Unchecked worrying can lead to many clinical problems: depression, anxiety, upset stomach, ulcers, high blood pressure, migraines, respiratory problems, weakened immune system (both acute and chronic).
My grad school therapist used to tell me, "If you can name it, you can tame it." Here are some things I do to tame my worries:
Make a worry appointment. Literally set aside a specific amount of time to sit with the woe-is-me feeling. You can set time to do this alone and/or with a confidant.

I take 24 hours to ruminate alone, vent to a friend, yell, curse, and cry.

Set up the dominoes. Write down everything that is causing concern, prioritized by disaster level. The domino effect is already happening in your mind, but all the spinning can blur issues together. This will keep things separate.

I start with bullet points to decide what thoughts are connected, then add numbers to give them order.

Take the next best step to take care of you. Once you have your disaster list, figure out which disasters have a solution and which don't. For the ones that do, solve them in the order that is best for you. For the ones that don't, accept that they can't be solved right now (but in time, they just might resolve themselves).

I base my solutions on time — what worry can I get rid of RIGHT NOW? Sometimes my solutions are immediate action. Other times they are simply a plan. There are even times when the next best thing I can do for myself is merely self-care while I wait it out.
Note: these are my personal steps to conquering worry. It's not a perfect process. The domino step can sometimes be a double-edged sword, inviting me to revisit the disaster feelings, even when I have a plan in motion. But my worry appointments become shorter when I remember the plan.
So when my worrying finally slowed, a series of fortunate events occurred in the same 2 weeks:
Recovery going exceptionally well
Received new opportunities and visibility to managers and leads
Bigger problems in my network arose that far outweigh personal opinions of me
Multiple insurance policies in play for repairs
"Take back what the devil stole from me, and I rejoice today, for I shall recover it all."